The United States has handed over a donated C-130E Hercules transport aircraft to Ethiopia, the second one donated in the last five years.
In 2014 the United States donated a surplus C-130E to Ethiopia to assist logistics in support of the Ethiopian contingent participating in the AU/UN mission in Somalia. This aircraft came with full training support for Ethiopian pilots, technicians and engineers with specially focused programmes on navigation and maintenance processes.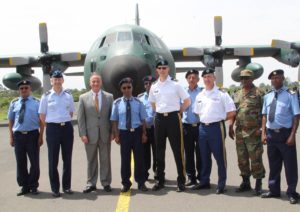 The Ethiopian Air Force's 15 Squadron has flown C-130s since 1998 when it received two former US Air Force C-130Bs and later two commercial L100-30 variants that were previously operated by the Ethiopian Government. It is not clear if the aircraft are still operational.